PowerView Web
The Kinetiq PowerView module is available in a web enabled configuration providing high value Commercial and Industrial customers with easy-to-understand profiles of their energy consumption - giving them the tools that they need to better manage and control energy costs.
Data Display
Metering data can be scaled and displayed in customer-defined formats, which include:
• multiple line graphing
• customer selected aggregated data
• calculated values such as power and load factors.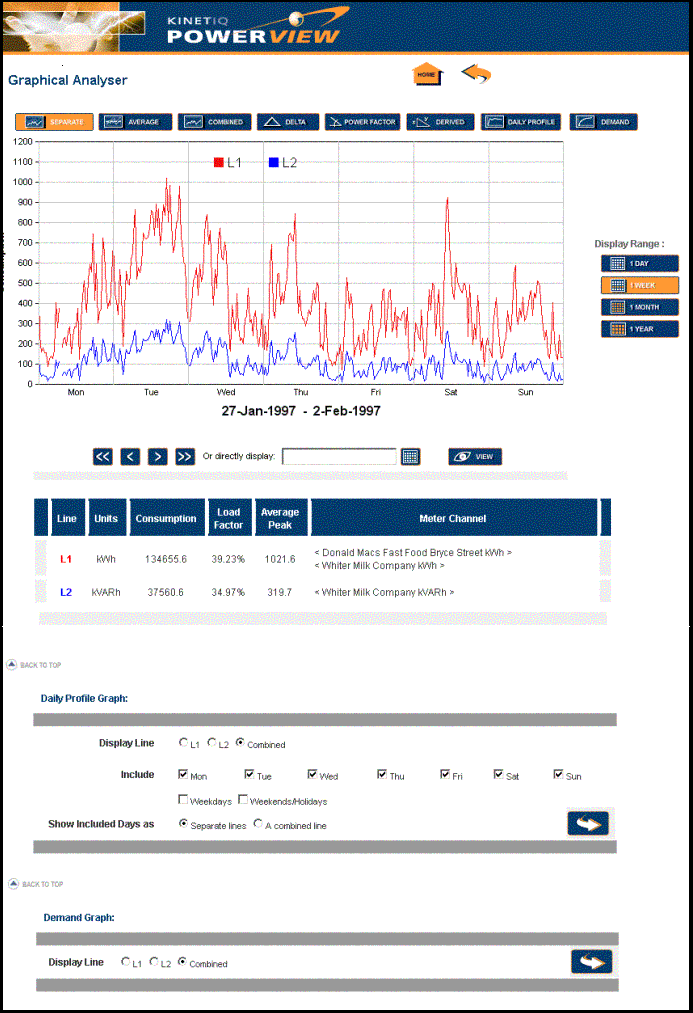 Examples:
Daily Profile Analysis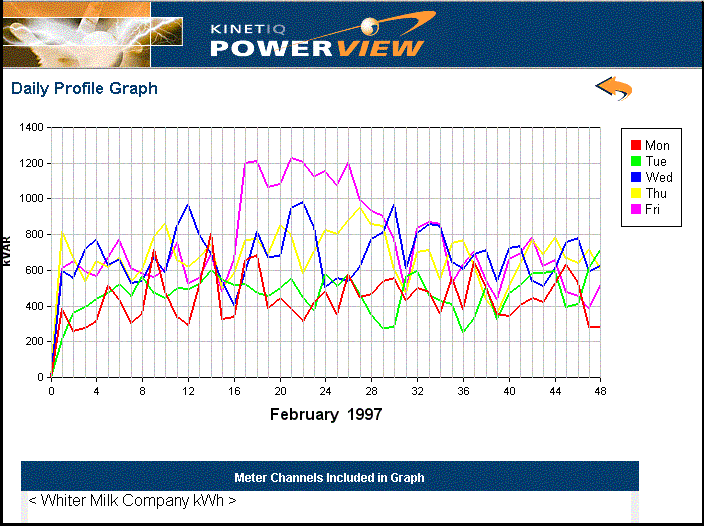 Demand Analysis
The web enabled configuration of the Kinetiq PowerView's module provides graphical analysis options selected to support customer Demand Side Management and Energy Conservation initiatives.